Search found 60 matches
Mon Oct 23, 2017 2:21 am
Forum: Whateverland
Replies: 193
Views: 8206
I have finally come to the original forum where I clicked on the link from 14-days past and boy, what was that forum I was looking at? I couldn't see any horror movie forum and all I was seeing was a new forum that was updated. Is this a perfect time to delete this forum account of mine now?
Sun Oct 08, 2017 6:39 pm
Forum: Entertainment
Replies: 30
Views: 3619
http://bloody-disgusting.com/movie/3463 ... -activity/
Those movies sucked but what's the point rebooting the series right away. Let it die.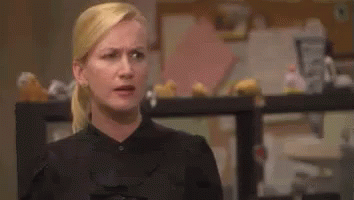 Sun Oct 08, 2017 6:37 pm
Forum: Entertainment
Replies: 14
Views: 2421
Fri Oct 06, 2017 4:59 am
Forum: Entertainment
Replies: 14
Views: 2421
I think the first one that really comes to my head with this topic is Jigsaw. I forget the last time I've talked to someone about Saw or actually wanted another one. Just let the series die already. Hello @Aladdinsane858, welcome to the board! :D I'm feeling the way about this for two or three year...
Fri Oct 06, 2017 4:31 am
Forum: Video Games
Topic: Friday The 13th: The Game
Replies: 97
Views: 9436
Only a week away from its release of physical copies of the game. I probably won't buy it because I have a trip coming a week after.
Fri Oct 06, 2017 4:28 am
Forum: Blu-Ray / DVD Releases
Replies: 875
Views: 79738
I just got this at Walmart last week. Couldn't believe it was only $7! And the new cover art was dope. To be honest, ti was worth a buy. I watched the movie for the first time last week and I thought it was pretty good, despite as a cult classic. And yes, that cover art was awesome. Yeah the cover ...
Tue Oct 03, 2017 6:53 pm
Forum: Entertainment
Replies: 30
Views: 3619
http://www.ign.com/articles/2017/10/03/a-guide-to-all-the-upcoming-female-led-tvmovie-reboots Damn, this is bad. How many of these gender-swapped sequels/spin-offs/remakes do you think will fail. Not because they're female led but because the ideas for them don't really work all that well in this da...
Mon Oct 02, 2017 5:27 pm
Forum: Entertainment
Topic: Blade Runner 2049
Replies: 75
Views: 4781
"Blade Runner 2049 is a sequel that never should have happened, but it's defied all odds to become one of the best sequels ever" -Scott Collura, IGN

I do agree with the line by the IGN reviewer. At this point, all of those positive reviews making me want to see this sequel.